Based on the  "Stravanger" pattern from the Verena magazine of last autumn, I preferred to make a cardigan out of it, changed also some of the colors. Ok, I also used another yarn than the one suggested, a merino, thicker one.  I had therefore to reduce the pattern rows; quite convenient, it took me less time to finish it ended up to a quite warm winter jacket 😉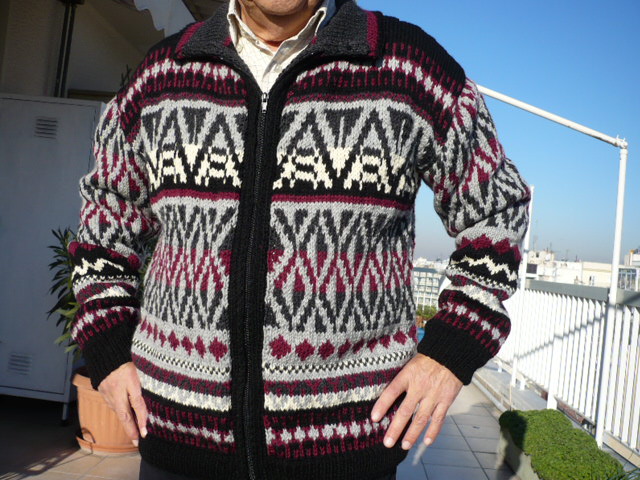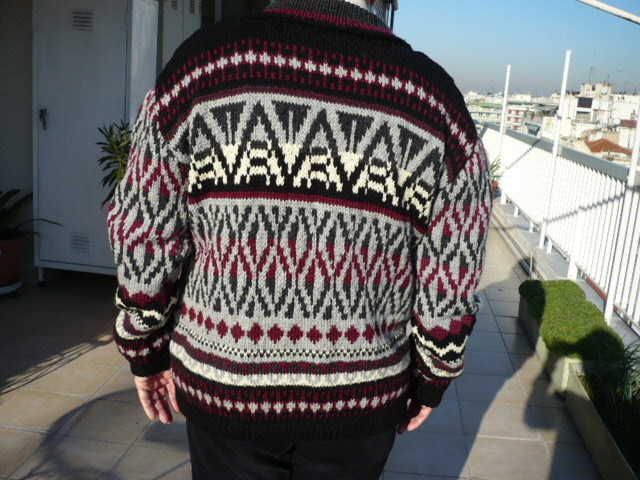 Knitting the triangle shawl I thought it would be interesting to make a cowl using the stitch of the triangle body. And yes, I think it was a good idea! I liked it so much, I made these two ones 😉
Light, soft and warm, easy to make, just the right project for traveling… It just took up two skeins of 25 gr. of an old Kinair rest: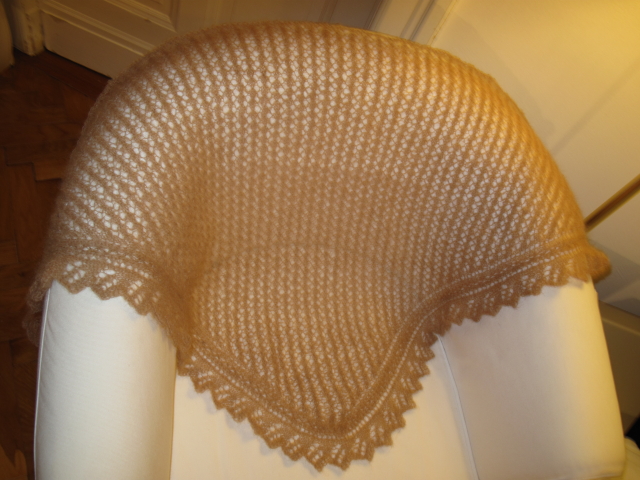 I used the pattern from last summers' Catwalk Magazine. The original pattern uses Silkhair  from Lana Grossa.
Holidays are the right time to finish your almost-ready-old-projects, who just needed a small change but you didn't have the time or the mood… Hurrah, my summer camisole is finally finished!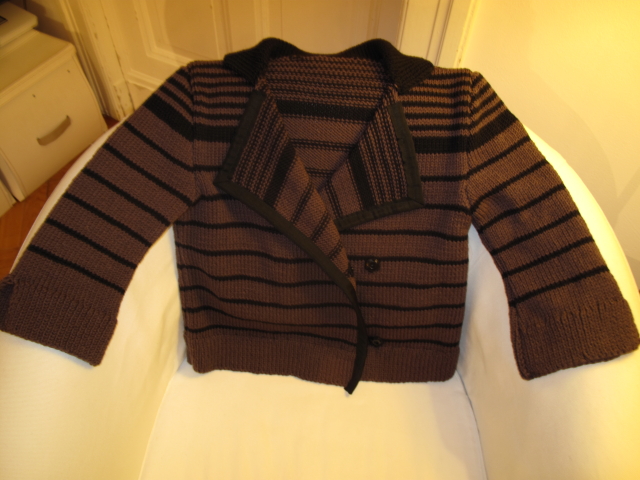 The pattern comes from the last phildar spring catalogue.