I bought the yarn for this project two years ago and tried two different dresses which I continuously kept unravelling. The description I had was simply too bad and didn't work.
In the end, I decided to head for a very simple pattern named "Candy Rose" from Drops Design. I then added a sun hat and two different sized bags – a smaller one and a bigger one with straps. The yarn is pure cotton yarn from Wolle Rödel (out of stock) crocheted with size 4.
We very much like the dress 🙂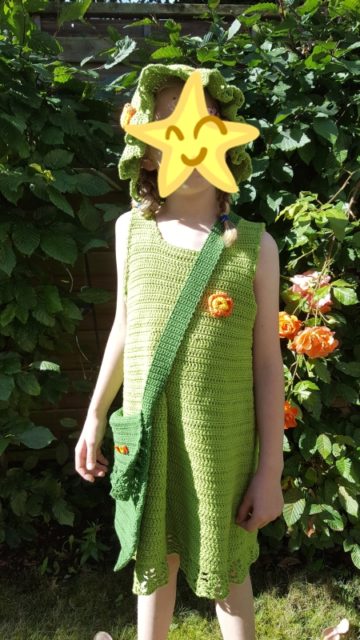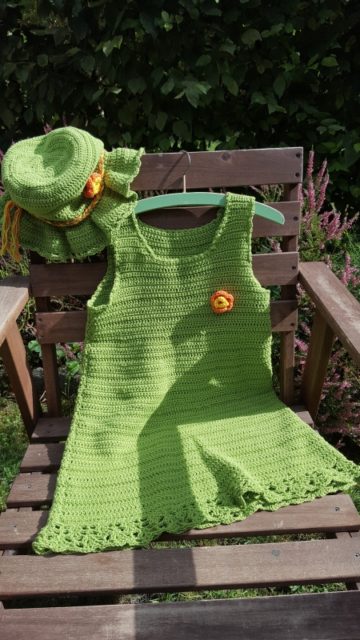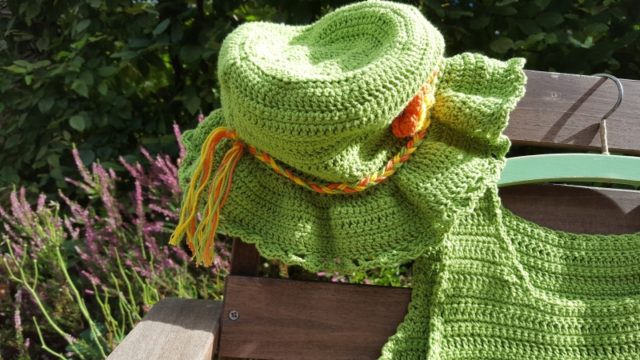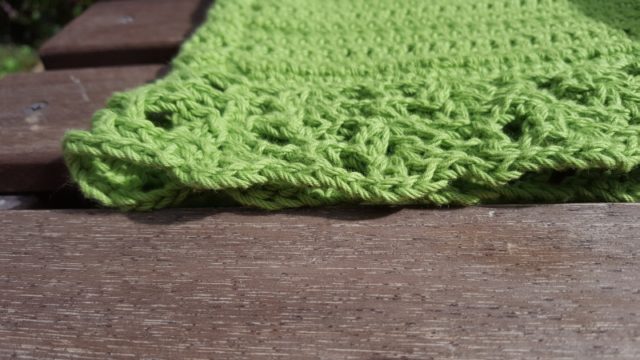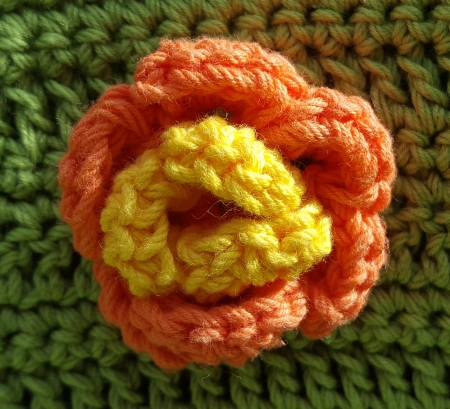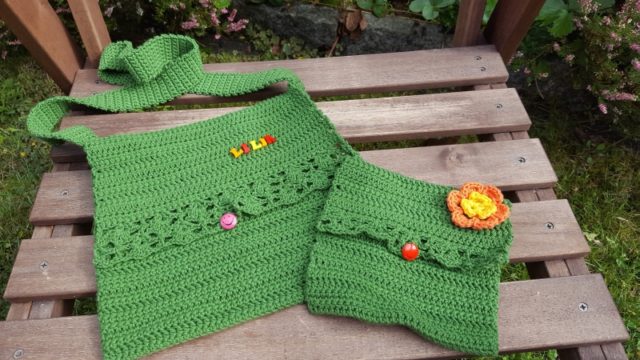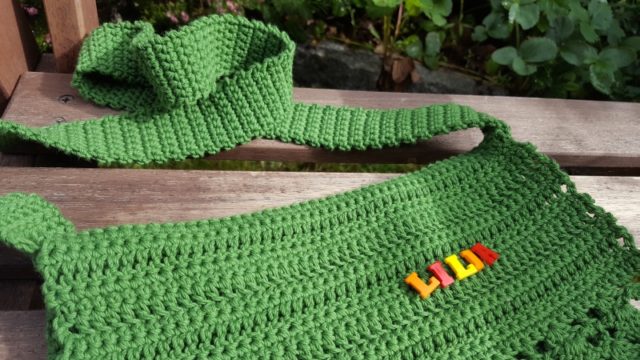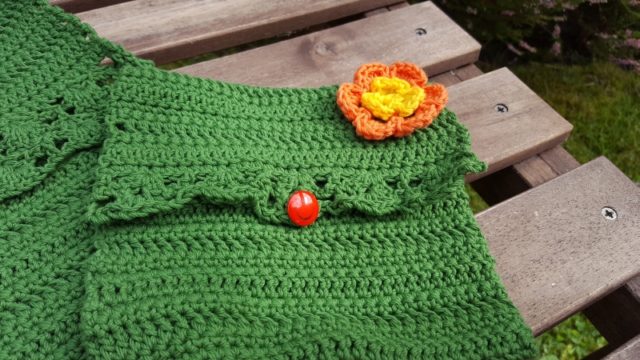 May I introduce myself: my name is Steffi, and I know Lydia (and Gaby) for more than 12 years now. I started stitching more than 20 years ago, but as I had a few troubles with my sight, I switched to crocheting 3 years ago. I have produced quite a few things since then which I would like to share with you.
Let's start with the biggest project I have done so far, a cover made from grannies. As I had long forgotten how to crochet when I started again 3 years ago (having it once learned at school), I soon looked for a possibility to learn it thoroughly. I don't like videos and I knew I would need someone to remember me on a regular basis not to quit. This is why I subscribed to a course where I got yarn and instructions for a granny each week. Well, I didn't crochet a granny each week, but I finished it eventually and I'm proud of it. And as I needed different techniques for the grannies (different patterns using different kind of stitches, colour changes and so on), I felt more and more comfortly crocheting. I also learned reading both crochet diagrams and charts. Now I was ready to go on!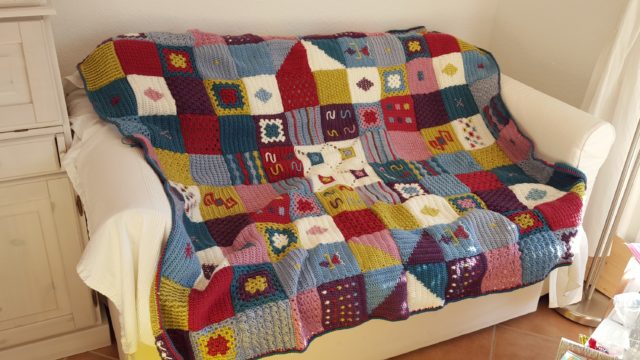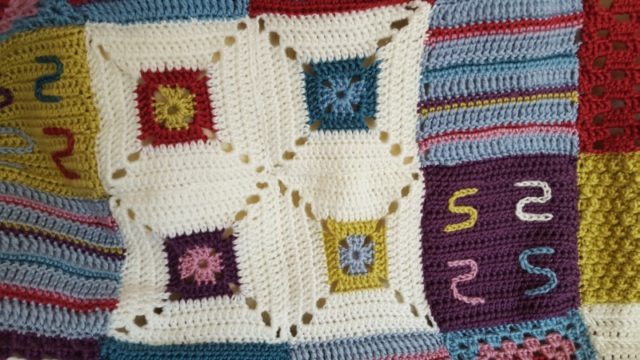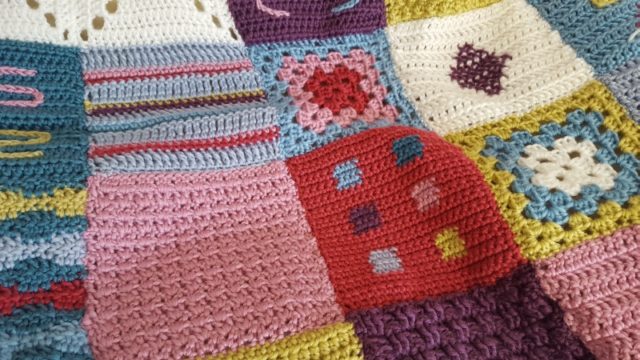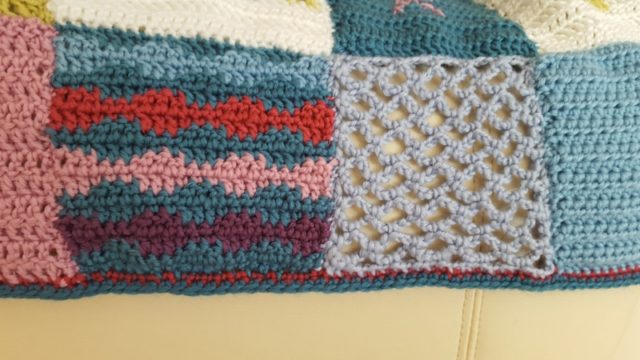 Yarn leftovers (a gift from my friend Petra an her mum) inspired me crocheting this granny squares. I will make it a blanket.
This Snowwoman is crocheted. Her accessories (handbag and scarf) are knitted, the hat is also crocheted. The Christmastree is placed on a cardbordcone. I´ve plastered it with tree bark. I wish you a beautiful Christmas and make all your wishes come true.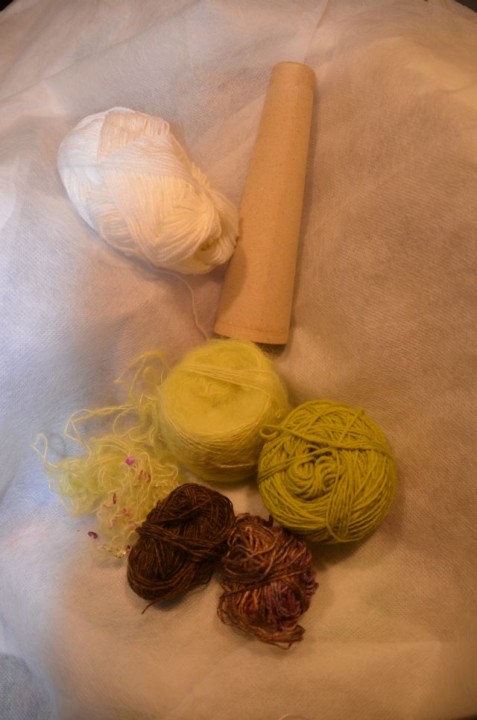 Required material.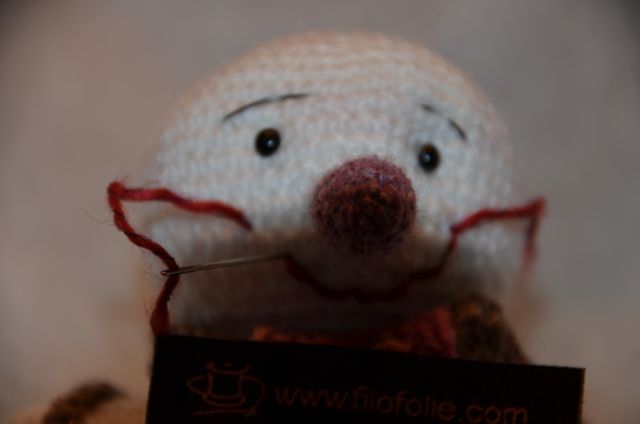 Snowwoman smile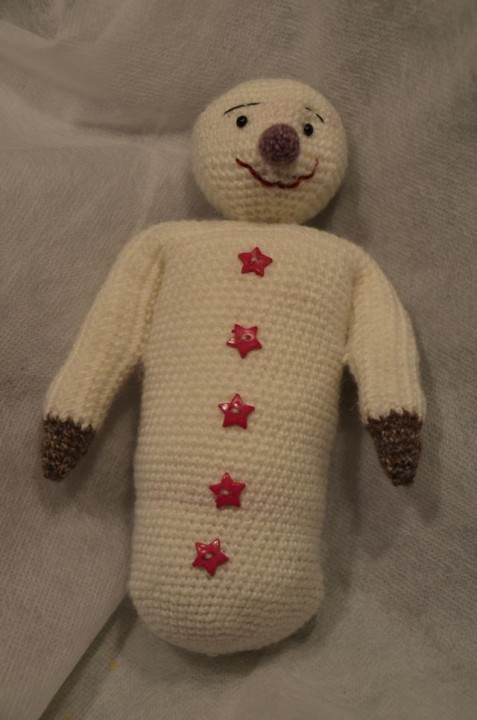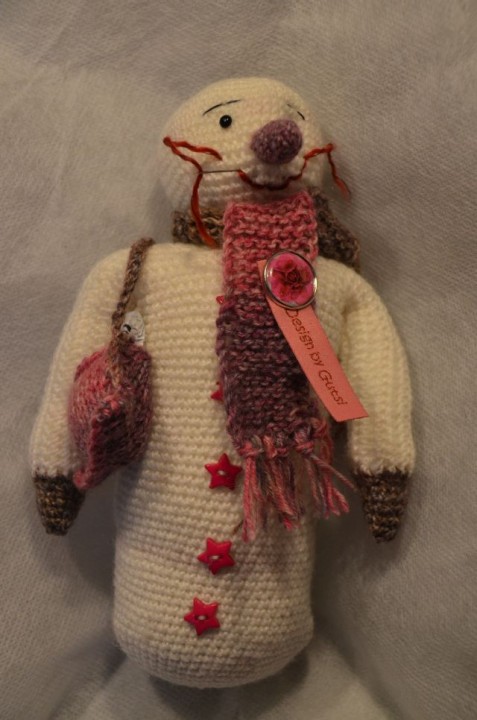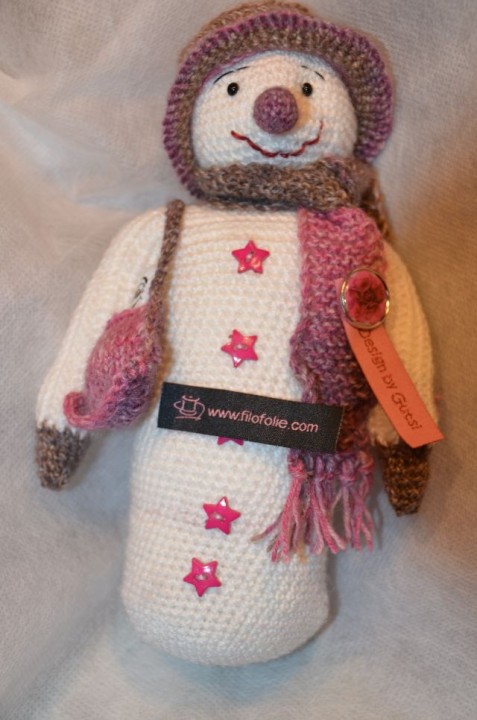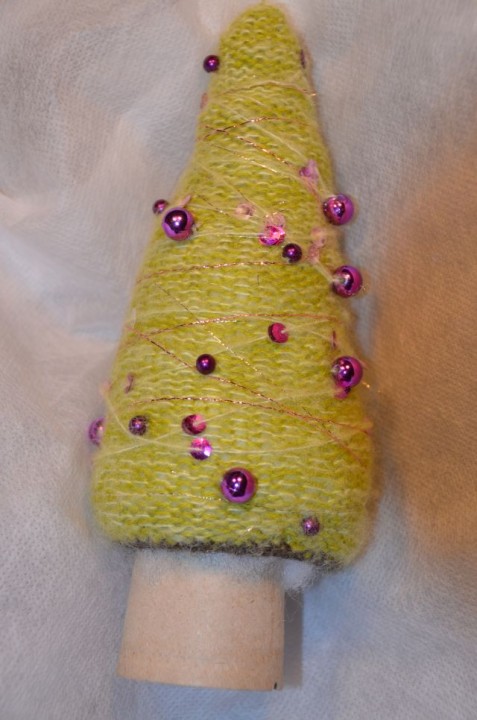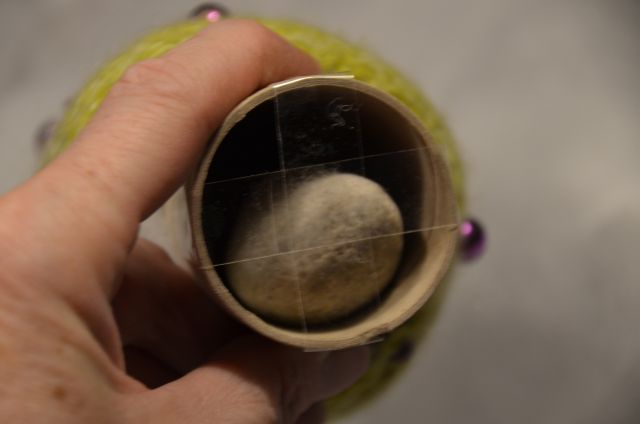 Stone weight for a better stand-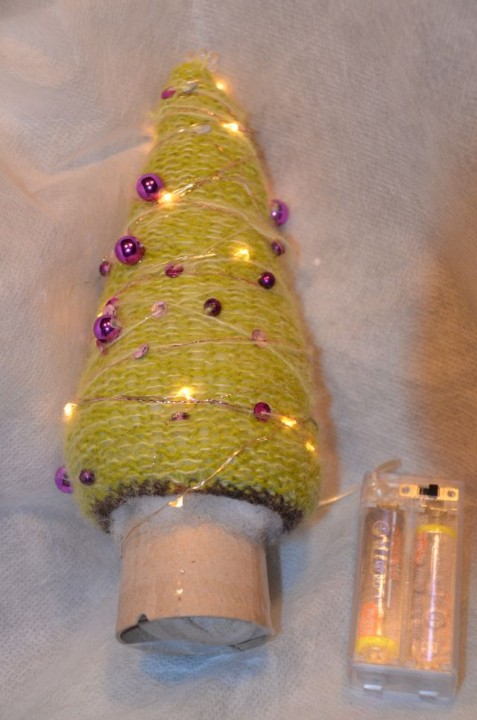 LED Fairy Lights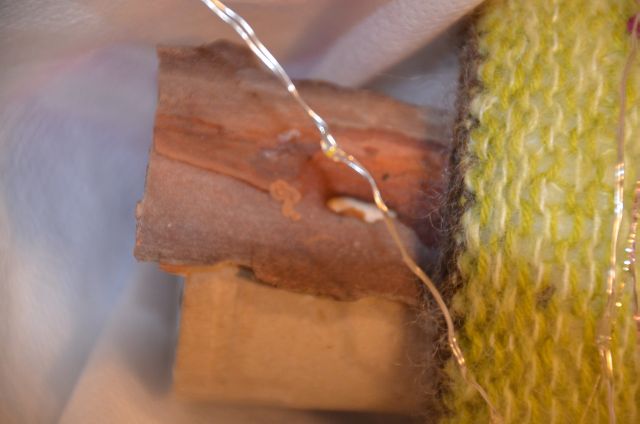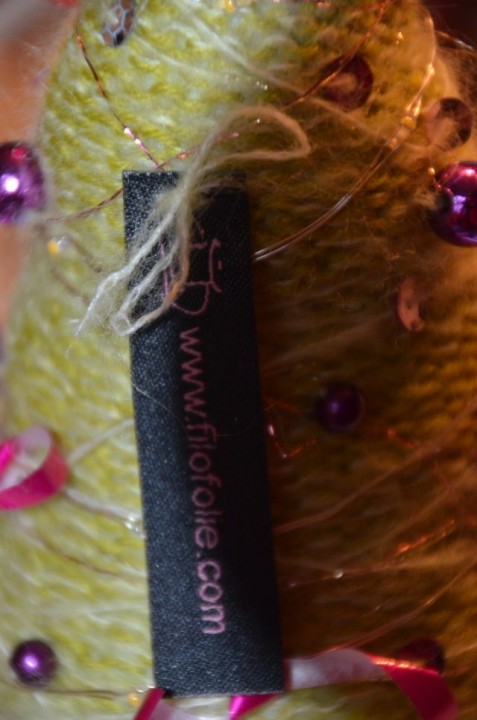 Label