It was a pleasure to knit the same pattern again. But I used another yarn from Dibadu named Geheimer Garten and a rest of skein for the contrast for the yoke.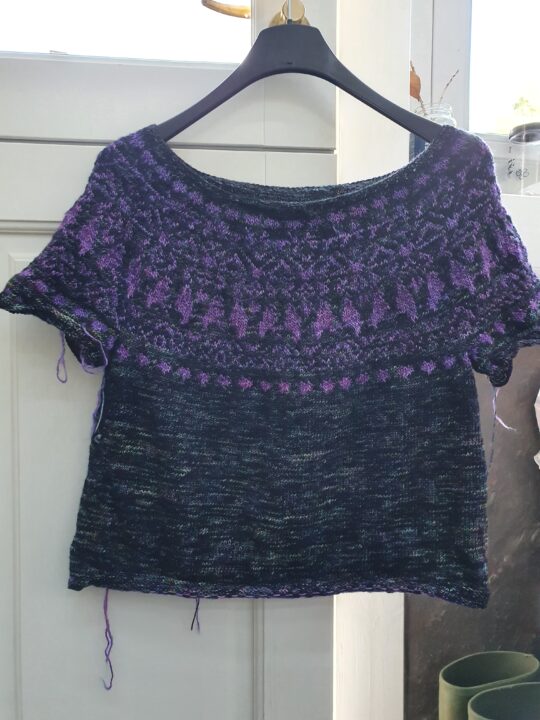 These cowls are cosy, warm and practical. Made out of one ball (50gr) of Silkhair Degradé (Lana Grossa) or essentials super kid mohair & silk print (Rico Design), they are soft, light and warming 🙂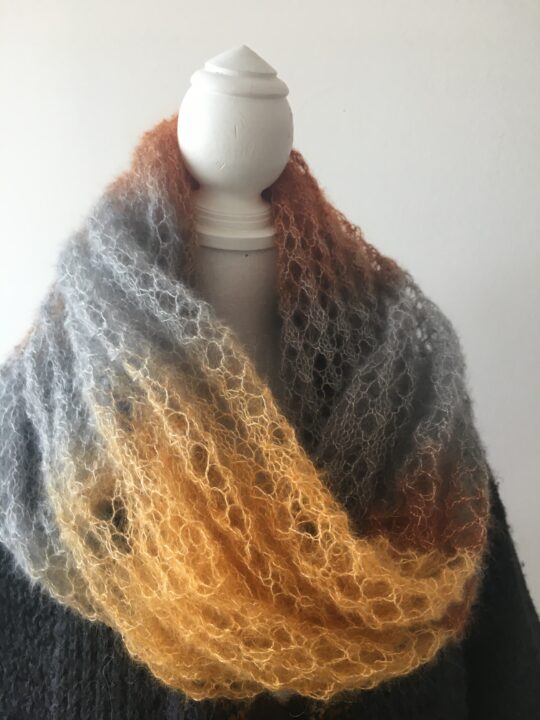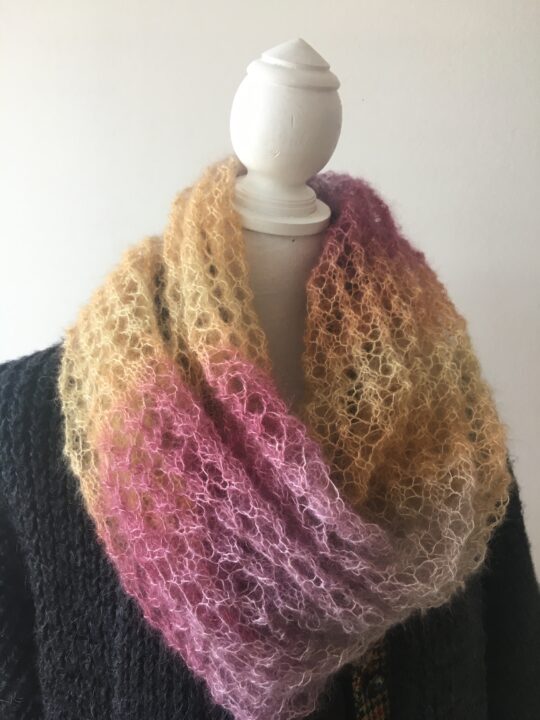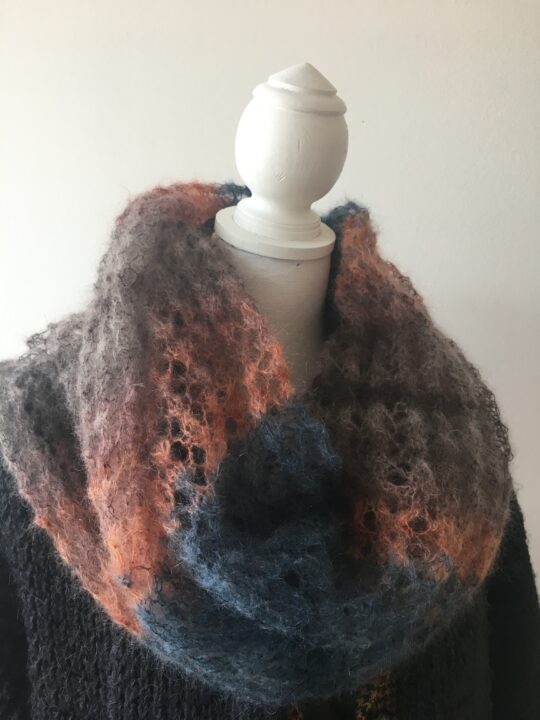 Before the winter leaves, I want to enjoy this light and cosy sweaters finished last spring – to late to wear it that season. It's based on the Garland pattern and I used ITO yarn (cherry).