Rust color fits to the winter mood, so I often find myself knitting the next rust model. But this winter I could not even consider another color!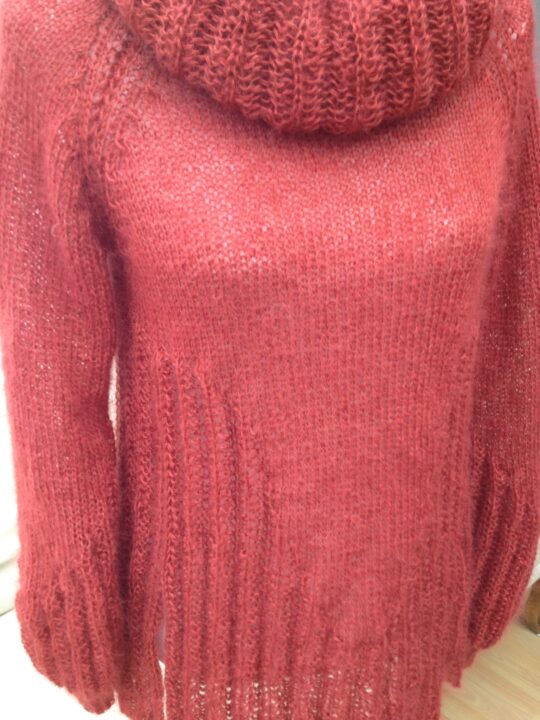 It is again a fully improvised pattern, using a combination of kidseta yarn, 70% Kid Mohair and 30% silk from Birgit Freyer together with a 100% wool yarn that already waited for a long time to be used.
Here are some more views: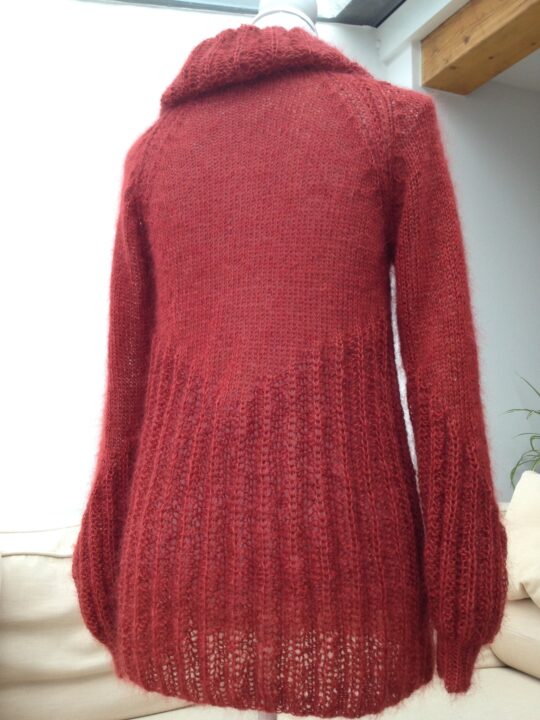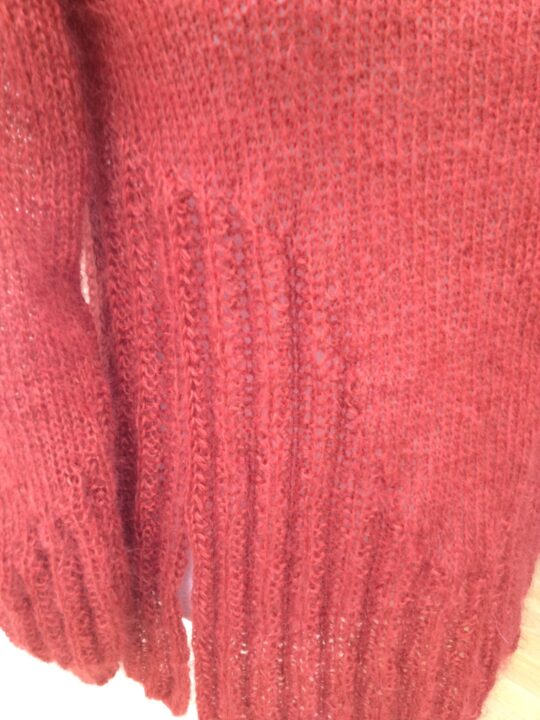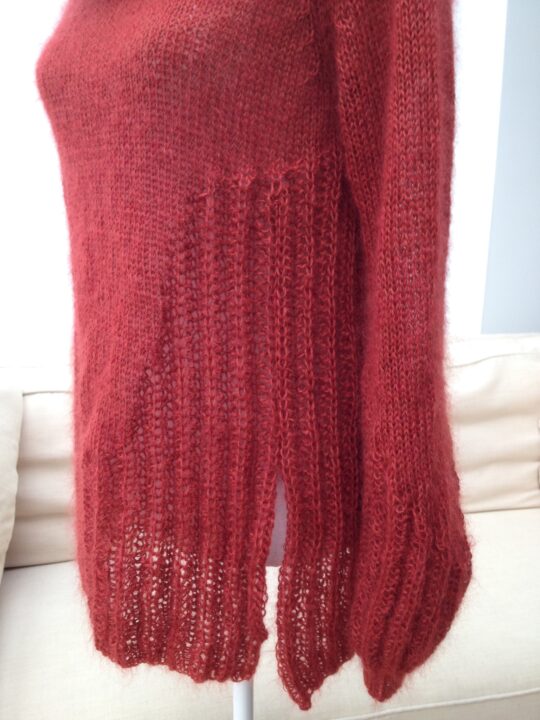 I used for this very flattering  great touch up triangle different Ito and Madelinetosh hand dyed yarns.