Ok, it's not exactly the right time for a warm cowl… but I wanted to make one like this for long and I thought of this, when I found this yarn in my #tobeused collection lately!
I used Chiara (Lana Grossa) in a brioche stitch and enjoyed much working on it, as I found the stitch perfectly matching for this yarn!
These cowls are cosy, warm and practical. Made out of one ball (50gr) of Silkhair Degradé (Lana Grossa) or essentials super kid mohair & silk print (Rico Design), they are soft, light and warming 🙂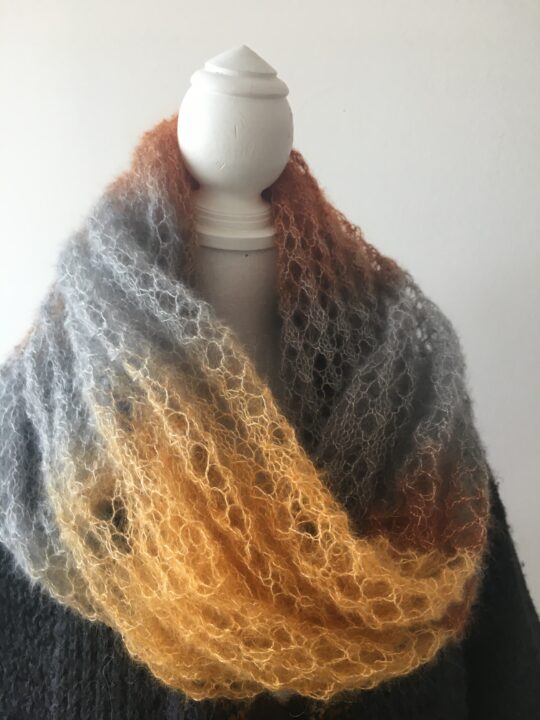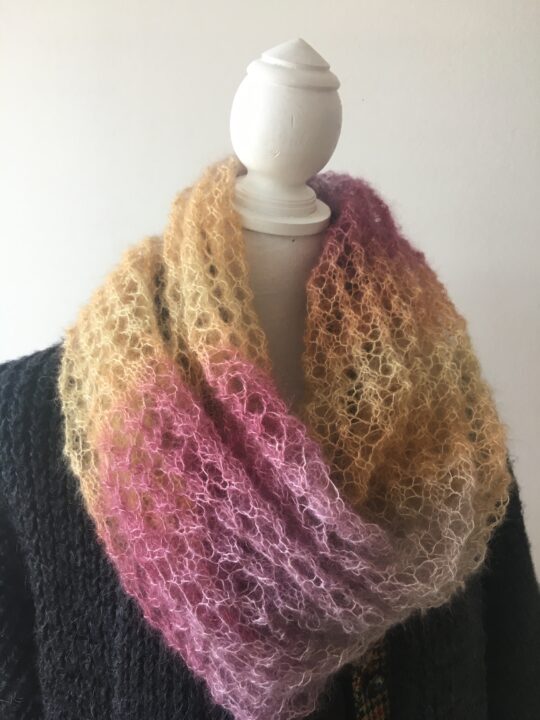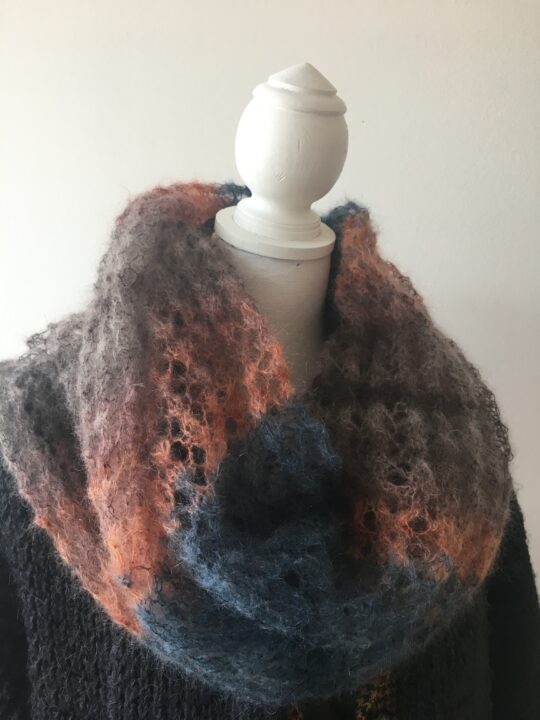 Rust color fits to the winter mood, so I often find myself knitting the next rust model. But this winter I could not even consider another color!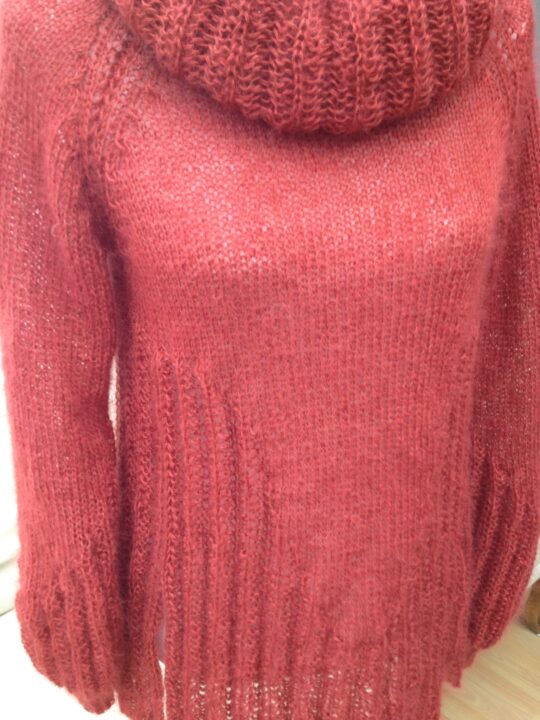 It is again a fully improvised pattern, using a combination of kidseta yarn, 70% Kid Mohair and 30% silk from Birgit Freyer together with a 100% wool yarn that already waited for a long time to be used.
Here are some more views: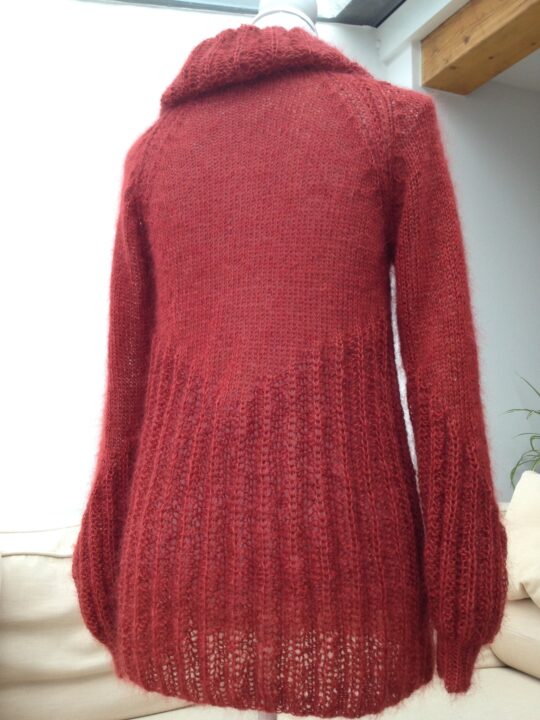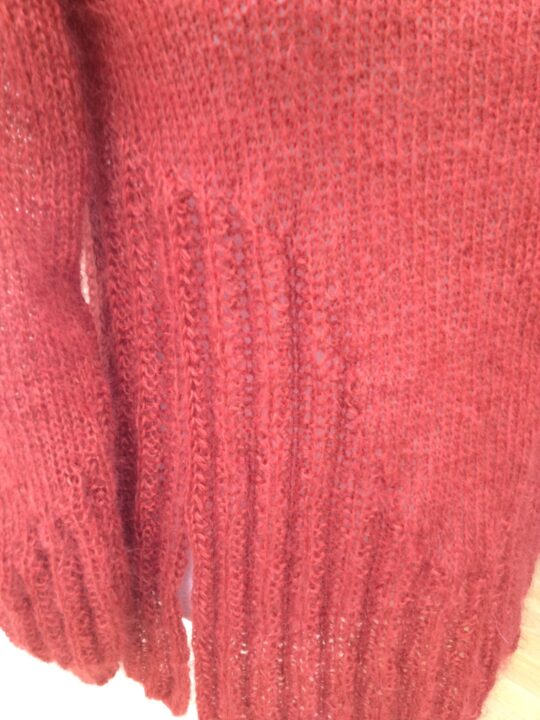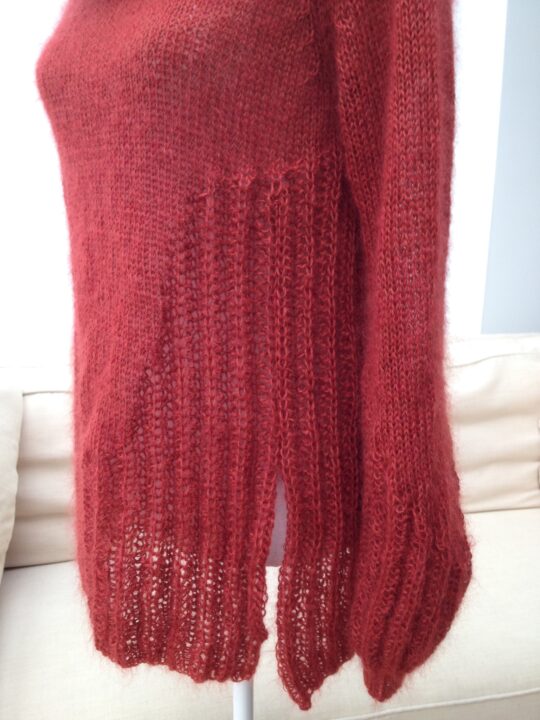 Before the winter leaves, I want to enjoy this light and cosy sweaters finished last spring – to late to wear it that season. It's based on the Garland pattern and I used ITO yarn (cherry).